Wake On Lan for AppleTV
You can now purchase Depicus Wake On Lan for the AppleTV from the App Store. If you have already purchased the iOS app this is part of that bundle and should be free.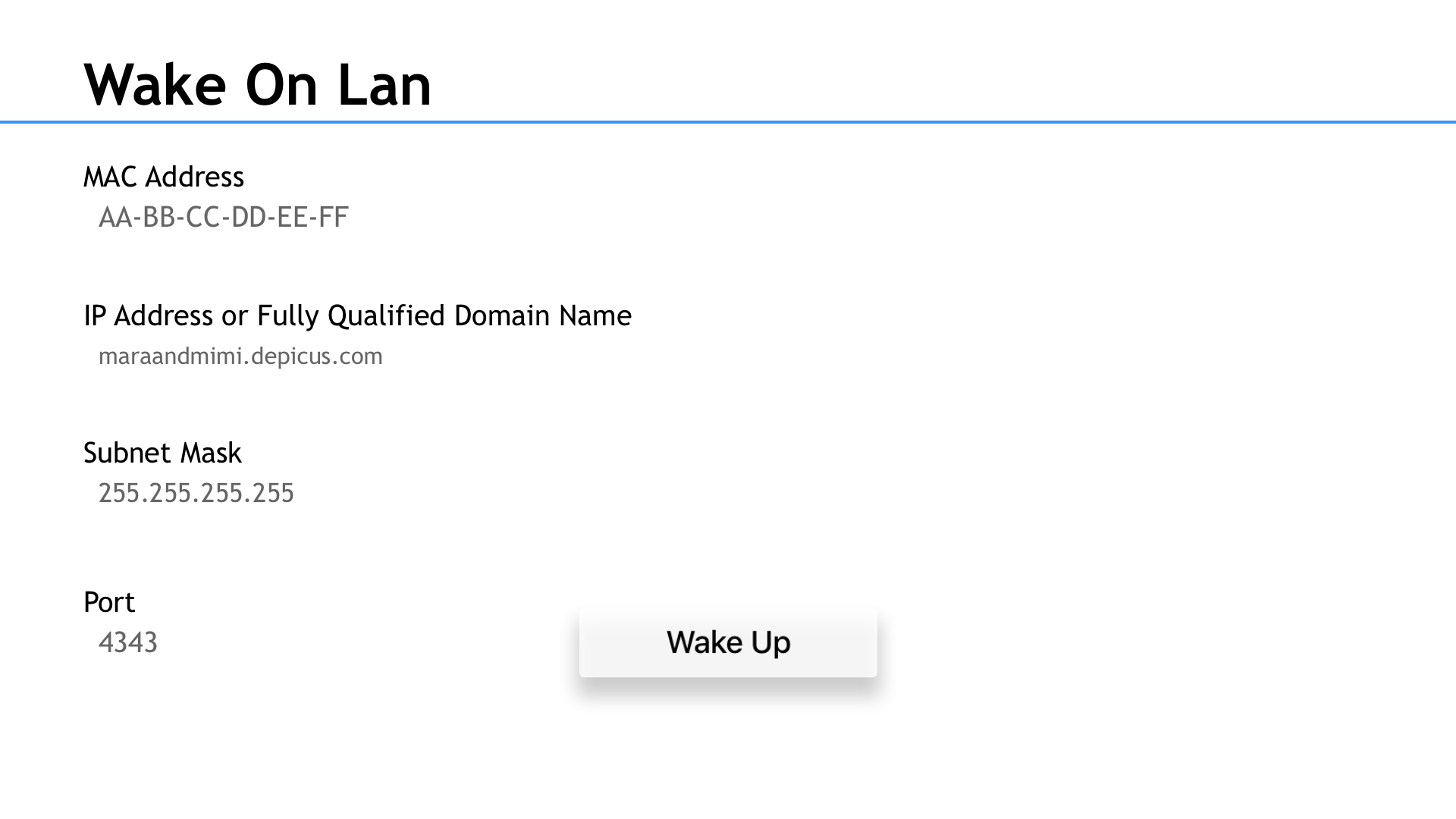 Just click the App Store link at the top of each page, it helps pay the bills and keeps this site updated.